news
November 6, 2014
Distinguished Faculty Member Dr. Ronald Clarke Wins Prestigious Stockholm Prize in Criminology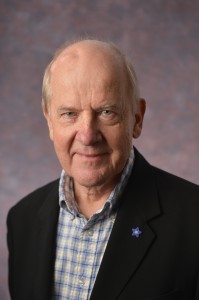 Distinguished faculty member Dr. Ronald Clarke of the Rutgers School of Criminal Justice (SCJ) has received what is generally considered to be the top prize in criminology: the Stockholm Prize in Criminology. Clarke shares the award with fellow criminologist Patricia Mayhew, officer of the Most Excellent Order of the British Empire, for developing the innovative theory of situational crime prevention.
Congratulations Ron!
To learn more please click here.