Dr. Michael B. Greene
Senior Fellow
Education
Columbia University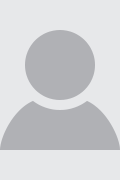 Bio
Michael Greene first became fascinated and impressed with the street intelligence and coping skills of young people in oppressive urban neighborhoods when he read Manchild in the Promised Land as a sophomore in college.
Michael studied developmental psychology at Columbia University, where he received his doctorate in 1980.  Over the years, Michael has worked at and with innumerable neighborhood-based agencies, universities, schools, and governmental entities to establish evidence-based and new and promising strategies to prevent the initiation, spread, and worsening of youth violence in urban settings.  To do this effectively, Michael pays equal attention to work in academia and to real-world concerns on the ground.  He recognizes that individual, familial, school, and neighborhood factors play reciprocal roles in influencing the extent and nature of violence, as do over-arching structural concerns such as racism, poverty, political intransigency, and spirituality.   He also recognizes that young people must always have a voice and leadership role in initiating and implementing strategies that liberate and provide opportunity.  Finally, Michael recognizes the power of holding governmental agencies and school systems accountable.  Certainly in his work as an Expert Witness, he uses every available local, state, and federal law, regulation, policy, and procedural guideline to do battle when the rights of children have been violated.
With experience working outside of and within government agencies (he served as the Juvenile Justice Administrator in New York City for a dozen years), and working within the University and in the trenches, in grant giving and grant seeking.  After having created two major centers for the prevention of violence (including the Violence Institute of New Jersey), Michael decided to forego the constraints of bureaucratic institutions and started his own consulting business.  Feel free to look at Michael's Curricula Vitae to see Michael's range of experiences and accomplishments.
For more information: www.mbgreeneconsulting.com