Walter Campbell
Research Areas
Geographic crime patterns and prevention
Policing and Homeland Security
Response to drug crimes
Illicit marketplaces
Effective interagency collaboration
Program evaluation
Reentry Programs
Mixed methods research.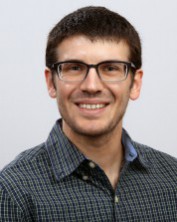 Bio
Prior to joining Rutgers, Walter earned his BA in psychology from Colby College, his MS in criminology from the University of Pennsylvania, and has since earned his MA in criminal justice from Rutgers. Having worked with local police agencies, a regional fusion center, a probation and parole department, and on a National Science Foundation grant aimed at evaluating the effects of drug-free zone legislation, he believes that research should speak to the needs of practitioners, and result in direct improvements in the effectiveness and fairness of the criminal justice system. His research interests include policing and homeland security issues, geographic crime pattern's and prevention, response to drug crimes, illicit marketplaces, effective interagency collaboration, program evaluation, and mixed methods research.
Websites
Twitter: @walter101213
Blog:  http://blogs.lse.ac.uk/usappblog/2016/07/29/how-the-physical-landscape-of-the-urban-environment-affects-drug-dealing/