Message from the Dean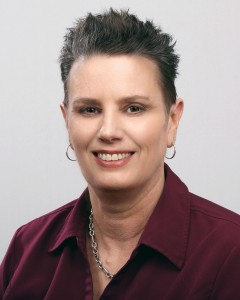 WELCOME TO THE SCHOOL OF CRIMINAL JUSTICE AT RUTGERS UNIVERSITY – NEWARK
Do you want to be a part of a transformational experience?
I often wonder what would draw a student to come to Rutgers University-Newark's School of Criminal Justice. Why would a student choose to come here and not go somewhere else? Is it the program, is it the reputation, is it the potential job opportunities that could result from the degree, or is it just because it's close and more affordable than other options? All of that is to say, is it about what the School can give to a prospective student? We can offer all of that to you, but I want to challenge you to think differently about the "why."
We live in a contentious time; a time of many divisions. As a culture, the income gap continues to widen as do the gaps in opportunities. We are polarized by politics, gender, race and privilege. At this time, millions of people are under correctional supervision, many more have encounters with law enforcement, many are disenfranchised and denied their ability to participate in the political process. Gun violence is tearing families and communities apart, and ideologically based hatred and terrorism seem to be everywhere.
So, I ask you to consider not what the School of Criminal Justice can give you, but how you want to engage with this contentious world. How do you envision a better and more just world? And most importantly, what are you going to do about it?
How will you make the most of your learning opportunities?
This city, this university and this School are all committed to improving the lives of people around us. The School of Criminal Justice will give you the intellectual base and the concrete opportunities to engage deeply in some of the most pressing challenges facing our communities today. Twenty years ago, I came here as a faculty member because of the job. I stayed because of the community. We believe in this place. We believe that all of us together can make positive change happen. We need you, the next generation of scholars, leaders and advocates, to work with us.
Please know that the community of the School is here for you. Regardless of whether this is your first foray into higher ed as a first-year student, or you are focused on moving your career forward in the Master's program or you are fascinated by the challenges of criminal justice issues and want to pursue a Ph.D. degree, the faculty and staff will support you from Day 1 through graduation and beyond.
This is your education. As you consider your options, I encourage you to imagine yourself ten years from now. What do you want to be doing? If you keep that in mind, you will find the opportunities in courses and classrooms, co-curricular activities and internships and research. Go get it.
Now it's up to you. Will you join us in this great adventure?
Bonita M. Veysey, Ph.D.
Dean and Professor