Message from the Dean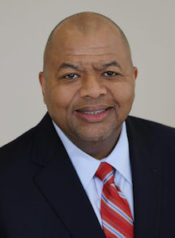 WELCOME TO THE SCHOOL OF CRIMINAL JUSTICE
AT RUTGERS UNIVERSITY – NEWARK
IMPACT is the aim of all we do at this, one of the nation's first schools of criminal justice, which remains at the vanguard of social justice today. The scholarship of our internationally recognized faculty is both widely cited and strengthens our legacy as an anchor and research institution in New Jersey's largest city and cultural capital. We help energize, and are energized by, the pulse of this historic and diverse city that is transforming itself as a vibrant urban hub in one of the world's largest and most innovative metropolitan regions.
EXCELLENCE THROUGH DIVERSITY is a core principle propelling us to generate cutting-edge research and public policies that are poised to motivate future generations of thought leaders and to forge dynamic, reciprocal partnerships with colleagues and professionals across disciplines, as well as civic leaders and citizens to tackle some of the most pressing challenges facing society today. We tirelessly invest in our city and community partners, often collaborating on fair and effective public safety initiatives.
OUR LEGACY OF HIGH-IMPACT SCHOLARSHIP AND EDUCATIONAL EXCELLENCE make us a premiere destination for outstanding faculty, students, and staff drawn from a wide range of cultural, academic, and professional backgrounds. Our community is comprised of individuals with expertise in anthropology, criminology, law, public administration, political science, and sociology. Our enduring success stems from that diversity of perspectives and the vast intellectual capacity it gives us, shaping our collective identity and creating a supportive environment for new ideas, new ways of envisioning opportunities, and new strategies for addressing urgently needed criminal justice system reform. This is what enables us to remain one of the most respected and highly regarded programs, empowering our alums to secure positions across the globe, working in nearly every major criminal justice agency, research organization, and academic institution.
I invite you to browse our webpages to become better acquainted with our school, our university, and the ways in which our faculty, students, and staff are making a difference. We have no doubt that you will find Rutgers University – Newark to be an unparalleled place to work, learn, and inspire social change. I look forward to hearing from you!
Rod K. Brunson
Dean and Professor