Undergraduate Internships and Fellowships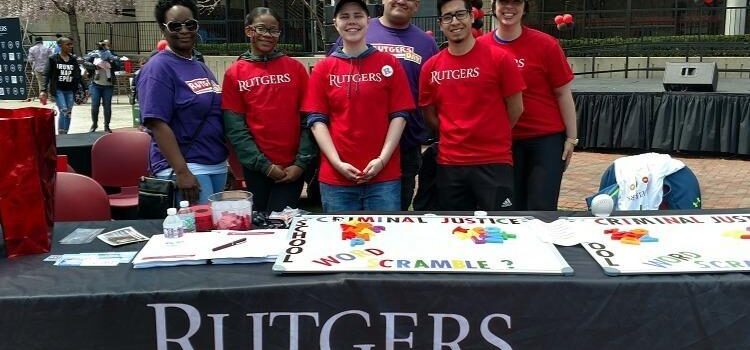 Internships
The School of Criminal Justice values experiential learning as a key component to undergraduate and graduate studies. Internships, research, and field experiences can help students make informed decisions regarding their educational and career experiences. An internship can be a great, hands-on way to learn more about a specific aspect of the criminal justice field. It's also a terrific way to make professional contacts.
To receive academic credit, you must register for the Criminal Justice Internship course (47:202:499). The internship course allows students to gain real-world experience while also earning academic credit for completing an internship and class assignments. Please note: The internship course is only offered in the fall and spring. It is not offered in the summer.
For more information, please contact the Internship Director, the Honorable Victoria Pratt at oshun@scj.rutgers.edu.
Fellowships
Braven Fellowship
In partnership with Rutgers University-Newark, Braven exists to empower promising college students, like yourself, with the skills, networks, and experiences needed to transition into strong first jobs after graduation. With a tight labor market, getting started on career planning early will give you a competitive edge.
Braven offers a 3-credit class in which you'll:
Meet 1x/week in a small cohort of 5-8 RU-N students led by a working professional
Figure out how to translate your academic skills to the professional world and build a career roadmap (10-year plan for your future) to get you there
Develop confidence and skills (problem solving, working in teams, and so much more!) needed in the workplace
Grow your network and gain access to mentorship and internship opportunities
Sign up for more information here or reach out to Patrice Barnes at patrice@bebraven.org.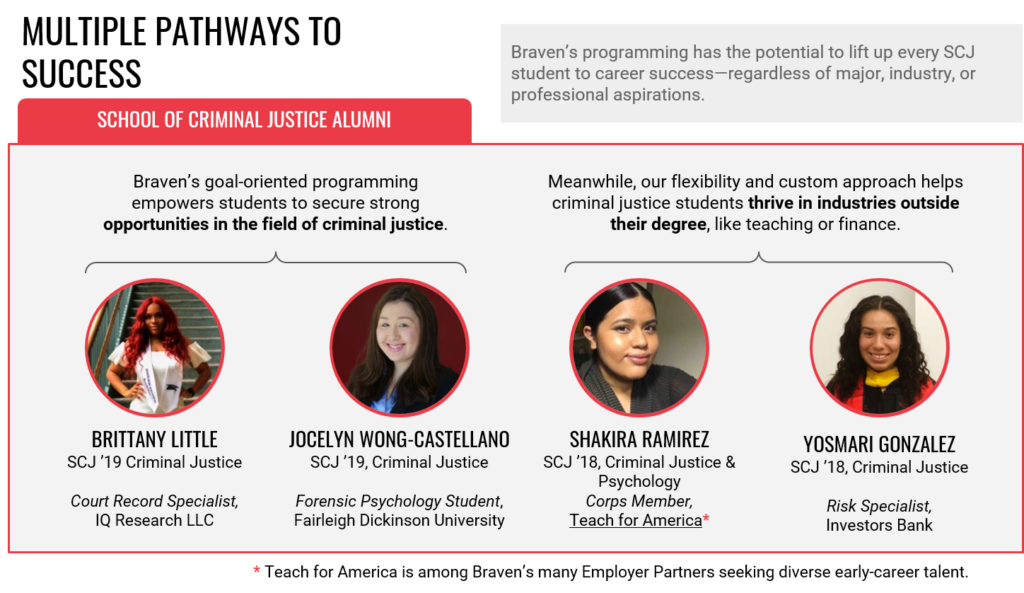 Braven is just one of many resources available to students at the Rutgers – Newark campus. Visit the Career Development Center for any career-related services or visit their website at careers.newark.rutgers.edu.