Bachelor of Arts, Justice Studies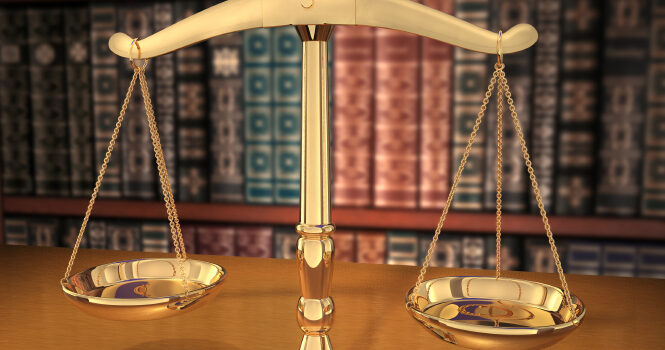 Graduates of the Bachelors of Arts in Justice Studies will have a deep understanding about how justice systems operate; how justice resources are distributed across different social, racial, and economic groups (and to what effect); and how inequities in these distributions lead to broad problems of human rights and human dignity. This major will prepare students for citizenship in multicultural and global societies, where justice is a core area of contested thinking.
There is a high demand for professionals who can respond effectively to issues of justice and inequity. We provide our students with a challenging and exciting course of study that will help them become the best in their fields.
Our students will be prepared for advanced study in various disciplines that touch upon problems of justice including economics, political science, sociology, social policy, law, and public administration. Graduates of the Justice Studies major will be well equipped to pursue employment in government, not-for-profit and community-based organizations, emerging private sector social responsibility initiatives, and research and policy-focused organizations that advance justice reform and explore justice concerns through theory and data analysis.
UNDERGRADUATE LEARNING GOALS
Our program has a broad array of goals. Our students will:
Learn theory and empirical evidence related to the idea of justice, as well as knowledge of the agencies and organizations that deal with issues of criminal and social justice.
Articulate current policies and practices related to the most pressings issues impacting individuals, families, and communities affected by the justice system.
Learn to critically consider a large and diverse body of knowledge.
Analyze and apply different philosophies and principles of justice.
Develop methodological and analytic skills, both quantitative and qualitative, to s study systematically problems of justice.
Apply appropriate research skills and methods, including the interpretation, dissemination, and policy implications of quantitative and qualitative data.
Gain an understanding of, be able to communicate with, and effectively interact with people across cultures.
Produce written materials for both professional and academic audiences.
Employ cultural dynamics in thinking about social justice issues.
Recognize and dialogue with others about the importance of diversity and the multiple intersections of justice, oppression, and privilege in shaping identity and life experiences.
(Top)
DEGREE REQUIREMENTS
Students must complete the following four requirements to graduate from the School of Criminal Justice with a BA in Justice Studies (Degree Navigator) also provides a list of program requirements):
Successful completion of 120 academic credits
Successful completion of college's Core Curriculum
Successful completion of the criminal justice major requirements and at least one Second Concentration
A cumulative grade-point average of 2.0 or better
(Top)
MAJOR REQUIREMENTS
Students must successfully complete 42 credits for the Justice Studies major:*
12 credits of required courses: The Pursuit of Justice (204:105); Inequality (204:220); Criminal Justice Research Methods (202:301); Data Analysis in Criminal Justice (202:302)
6-credits of criminal justice (SCJ) writing-intensive courses: Senior Thesis (204: 481Q & 482Q)
24 credits of criminal justice or justice studies electives (Braven Accelerator counts as an elective, see Braven) for details 
*Note, only grades of C or better will be counted toward the major
Any student planning to double major should consult with an academic advisor in each of the two departments.
(Top)
GRADUATION REQUIREMENTS
In order to graduate from the School of Criminal Justice, all undergraduate students must complete the following requirements:
Successful completion of 120 degree credits
Successful completion of the college's core curriculum
Successful completion of one of the major programs of study
Successful completion of a second concentration
Successful completion of the writing intensive requirement
Successfully earning a cumulative grade-point average of 2.0 or better
(Top)
STEPS TO GRADUATION
Schedule an appointment with your Academic Advisor before registering for your final semester.
Meet with your faculty advisor in your major and second concentration before registering for your final semester.
Apply for graduation via GradTracker.
Students will be notified via e-mail with details pertaining to graduation, salute week activities and commencement. Information will also be posted on the school's website. https://rscj.newark.rutgers.edu/
| | |
| --- | --- |
| Diploma Date | Application Deadline |
| January Degree | October 15 |
| May Degree | February 15 |
| October Degree | July 30 |