Centers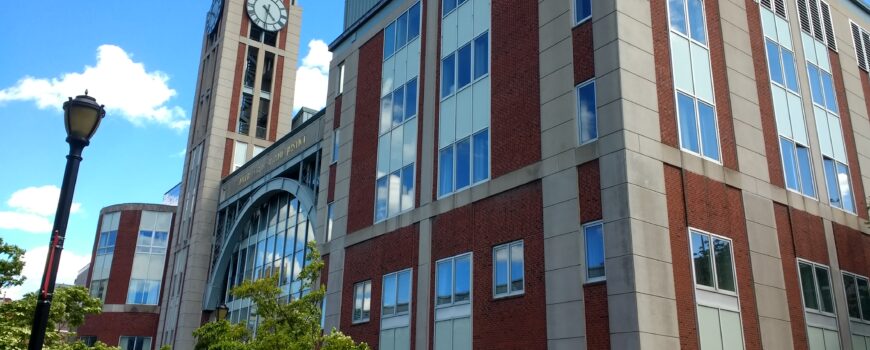 ---
Rutgers Center on Public Security
Dr. Leslie Kennedy, Director | Dr. Joel Caplan, Deputy Director
Founded in 2002 and based at the School of Criminal Justice, the Rutgers Center on Public Security (RCPS) specializes in applying geospatial technologies to scholarly research. It offers a multi-disciplinary approach to the academic study and practical application of ways in which democratic societies can effectively address crime, terrorism and other threats to public security. This involves the prevention of, protection from, and response to natural or human-made events that could endanger the safety or security of people or property in a given area. In an unprecedented way, the RCPS engages all parts of the University and community agencies in exploring the needs and major consequences of heightened security.
For more information, visit: http://www.rutgerscps.org
---
Affiliated Institutes
---
NJ-STEP
Christopher J. Agans, Executive Director | Dr. Todd Clear
The New Jersey Scholarship and Transformative Education in Prisons Consortium (NJ-STEP) is an association of higher education institutions in New Jersey that works in partnership with the New Jersey Department of Corrections and State Parole Board, to (a) provide higher education courses for all students under the custody of the State of New Jersey while they are incarcerated, and (b) assist in the transition to college life upon their release into the community. Our vision is that every person in prison who qualifies for college have the opportunity to take college classes while incarcerated and continue that education upon release.
For more information, visit: http://njstep.newark.rutgers.edu
---
Newark Public Safety Collaborative
Dr. Alejandro Gimenez-Santana, Director | Dr. Leslie W. Kennedy, Faculty Advisor | Dr. Joel Caplan, Faculty Advisor | Lori Scott-Pickens, Community Outreach Coordinator
The NPSC was formed in 2018 as part of the Rutgers-Newark, School of Criminal Justice Anchor Initiative. Through a direct partnership with the Newark Mayor's Office, other city officials, and community stakeholders, the NPSC builds on successes of past violence reduction initiatives with a greater focus on (1) place-based predictive analytics and (2) data-driven community engagement for crime prevention and public safety in (3) transparent, civilly just and sustainable ways. NPSC brings together data analysts, social workers, policymakers and practitioners to contextualize 'big data' and make decisions for actions in a coordinated fashion. The NPSC maximizes local resources and expertise to solve problems and improve the impact of public safety work already underway in Newark.
For more information, visit: https://newarkcollaborative.org/
---