Centers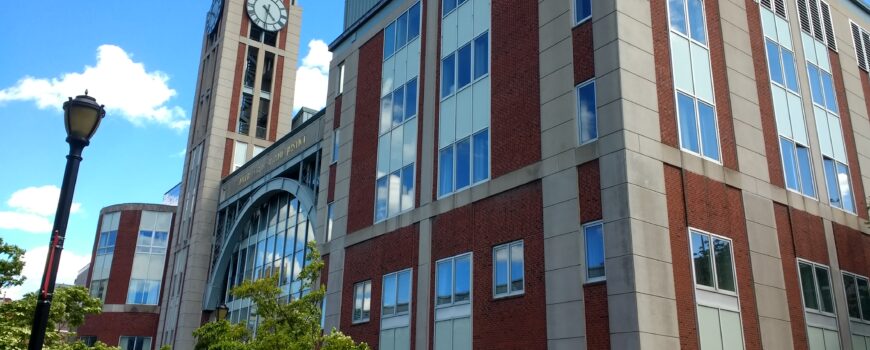 Rutgers Center for Conservation Criminology
Dr. Ronald V. Clarke, Director
Founded in 2013, the Rutgers Center for Conservation Criminology was set up to provide a secure footing for work in the field of conservation criminology. In the past, little attention has been paid to wildlife crimes. There has been considerable agreement that current deterrent strategies of trying to intercept and punish the poachers though necessary, cannot be the solution. Given the vast territories involved, the advantage will always be with the poachers who know exactly when and where to strike, and how to evade the thinly-stretched patrolling rangers. At the School of Criminal Justice, we have been pioneering a new approach to preventing these crimes – Environmental Criminology – that charts the whole process from initial capture or killing of the animals through export and sale in destination countries.  The idea is to identify "pinch points" in the process that provide promising opportunities for taking preventive action of whatever kind – using technology to restore the advantage to the rangers, enlisting the help of local people to protect the parks and reserves, strengthening custom controls, or disrupting the markets for wildlife products.
For more information, visit:  http://c3e.rutgers.edu/ 
Dr. Leslie Kennedy, Director | Dr. Joel Caplan, Deputy Director
Founded in 2002 and based at the School of Criminal Justice, the Rutgers Center on Public Security (RCPS) specializes in applying geospatial technologies to scholarly research. It offers a multi-disciplinary approach to the academic study and practical application of ways in which democratic societies can effectively address crime, terrorism and other threats to public security. This involves the prevention of, protection from, and response to natural or human-made events that could endanger the safety or security of people or property in a given area. In an unprecedented way, the RCPS engages all parts of the University and community agencies in exploring the needs and major consequences of heightened security.
For more information, visit:  http://www.rutgerscps.org
---
Affiliated Institutes
---
Christopher J. Agans, Executive Director | Dr. Todd Clear 
The New Jersey Scholarship and Transformative Education in Prisons Consortium (NJ-STEP) is an association of higher education institutions in New Jersey that works in partnership with the New Jersey Department of Corrections and State Parole Board, to (a) provide higher education courses for all students under the custody of the State of New Jersey while they are incarcerated, and (b) assist in the transition to college life upon their release into the community. Our vision is that every person in prison who qualifies for college have the opportunity to take college classes while incarcerated and continue that education upon release.
For more information, visit:  http://njstep.newark.rutgers.edu
Newark Public Safety Collaborative
Dr. Alejandro Gimenez-Santana, Director | Dr. Leslie W. Kennedy, Faculty Advisor | Dr. Joel Caplan, Faculty Advisor | Lori Scott-Pickens, Community Outreach Coordinator
The NPSC was formed in 2018 as part of the Rutgers-Newark, School of Criminal Justice Anchor Initiative. Through a direct partnership with the Newark Mayor's Office, other city officials, and community stakeholders, the NPSC builds on successes of past violence reduction initiatives with a greater focus on (1) place-based predictive analytics and (2) data-driven community engagement for crime prevention and public safety in (3) transparent, civilly just and sustainable ways. NPSC brings together data analysts, social workers, policymakers and practitioners to contextualize 'big data' and make decisions for actions in a coordinated fashion. The NPSC maximizes local resources and expertise to solve problems and improve the impact of public safety work already underway in Newark.
For more information, visit: https://newarkcollaborative.org/
Racial, Democracy, Crime and Justice Network (RDCJN)
Dr. Jody Miller | Dr. Rod Brunson | Dr. Madeleine Novich 
The Racial Democracy, Crime and Justice Network (RDCJN) is composed of approximately 140 scholars from across the United States (and beyond). Members are diverse along a number of dimensions, including race/ethnicity, gender, academic discipline, stage of career, and focus and type of research. Collectively, the group is engaged in activities geared to exploring the implications of crime and justice processing for citizens' participation in a democracy. The research and democratic participation focus is informed by currents of history, cutting edge crime and justice research, unfolding world events, and the collective interests and capabilities of participants. With support from the National Science Foundation (NSF), the Network undertakes three primary activities: (1) research and publications geared to improving understanding of how race/ethnicity, crime and justice are related; (2) an annual conference that provides a context for intellectual exchange regarding on-going research, and facilitates the development and carrying out of collaborative projects; and (3) a three-week Crime and Justice Summer Research Institute (SRI) that facilitates the academic success of junior faculty from underrepresented groups, and assures that their perspectives and approaches on crime and justice reach relevant audiences. Through these activities, the RDCJN makes progress in advancing the study of the intersections among democracy, crime, justice and actions of citizenship, and supporting junior scholars from underrepresented (and sometimes, well-represented) groups in pursuing career advancement.
For more information, visit: https://rscj.newark.rutgers.edu/rdcjn/