Undergraduate Alumni Awards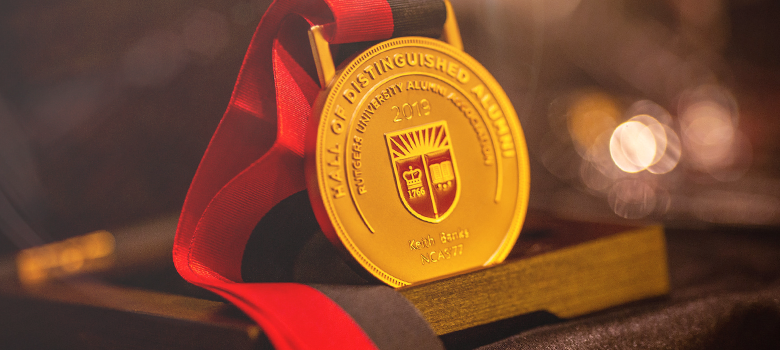 Each Spring the Rutgers University-Newark School of Criminal Justice recognizes the achievements of its undergraduate alumni. These awards distinguish achievements across three different award categories.
Early Career Excellence Award
Presented in recognition for a record of significant accomplishment in the field of criminal justice within 5 years of graduating from the School.
Outstanding Service Award
Presented in recognition for civic engagement and the furtherance of social justice in one's community (local, state, national, international) and/or demonstrated service to the University and/or School.
Lifetime Achievement Award
Presented in recognition of life-long contributions to the field of criminal justice through career accomplishments and the furtherance of social justice.
Procedures
Deadline: The nomination window for alumni awards closes on February 15.
Nominations must be must include the following documents:
1. a resume, curriculum vita, or professional biography of the nominee;
2. a one-page statement about the accomplishments of the nominee that communicates why they should be considered for the award to which they are being nominated;
3. an accompanying letter of support from an individual who is not the nominator or nominee.
All nominees must meet the following minimum criteria:
1. Hold an undergraduate degree conferred by the Rutgers University School of Criminal Justice.
2. Be in good standing in accordance with professional ethical standards and federal, state, and local laws.
Nominations will be reviewed by the members of the School's Undergraduate Committee. Awardees will be notified in the spring semester. An individual may receive different awards across different years but cannot receive the same award twice.
Nominations should be sent to charry@scj.rutgers.edu
Questions about one of our alumni awards? Contact rscj@newark.rutgers.edu