Awards, Scholarships & Financial Aid Grants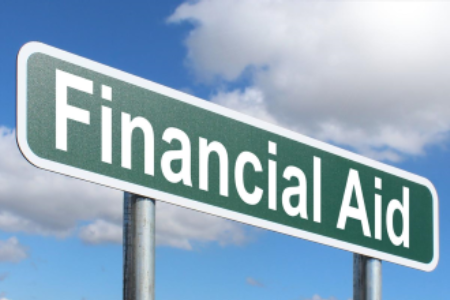 General Information
https://myrun.newark.rutgers.edu/funding-your-education
https://financialaid.rutgers.edu/information-for-graduate-professional-students/
SCHOOL OF CRIMINAL JUSTICE
Master's Scholarships
These scholarships provide for partial tuition and/or stipend support. All new, admitted students will be automatically considered for these awards on the basis of merit and/or need. Current students may submit an application directly with the School of Criminal Justice MA program director.
The Dr. Leslie W. Kennedy MA Community Research Award
This research award is for projects that involve community engagement in the fields of criminal and/or social justice. Projects may include reviews of research, secondary data analyses, or feasibility studies for original projects that require primary data collection.
Director's Award for Professional and Practical Excellence
This award is presented to recognize outstanding contributions by a graduate student who influences or contributes to the field or profession of criminal justice while earning a Master's degree.
Director's Award for Scholarly Achievement
This award is presented to a graduating MA student who has achieved the highest academic standing in the Masters of Arts (Criminal Justice) Program and who has demonstrated an applied understanding of course materials through their written work completed during their time in the MA Program that they believe exemplifies their strongest academic performance.
U

NIVERSITY
Ralph Johnson Bunche Distinguished Graduate Award
Established in 1979, this distinguished graduate award is named after Ralph Johnson Bunche, the black American statesman, Nobel Peace Laureate, and recipient of an honorary doctor of laws from Rutgers in 1949. Bunche fellowships provide $14,000 plus tuition remission to exceptional, new, full-time students with backgrounds of substantial educational or cultural disadvantage. To apply, check the appropriate box on the graduate and professional school application form. Only those applicants receiving awards will be notified. The award is contingent upon acceptance to a graduate and professional school program and upon full-time enrollment. The application deadline for fall semester awards is March 1, unless the program to which the student is applying has an earlier deadline. https://gradstudy.rutgers.edu/financial/fellowships
Eagleton Institute of Politics Fellowship
The Eagleton Institute of Politics at Rutgers University offers this interdisciplinary fellowship to select Rutgers graduate students. It provides an opportunity to further students' understanding of government, public affairs, and the practice of politics, and to connect their fellowship experience to their chosen fields of study. Eagleton fellowships provide varying stipends; some offer tuition remission. The fellowship application is available on the Eagleton website late January with applications due the Friday after spring break each year. https://eagleton.rutgers.edu/grad-fellowships/
Dean's Dissertation Fellowship
Awarded yearly to doctoral students in good academic standing who have completed all coursework and research credits.​ This highly competitive dissertation completion fellowship is awarded to one or two students each Spring. The award includes a $20,000 stipend plus graduate fellow health benefits. Fellows must be ready to defend their dissertation and complete all graduation requirements by April 1st of the award year.
Inge Gambe Graduate Scholarship
Academic excellence and service to the Rutgers–Newark community are the criteria for this scholarship of $500 or more. For more information, contact the Office of the Dean, Graduate School-Newark, Rutgers, The State University of New Jersey, Newark, NJ 07102.
EXTERNAL SCHOLARSHIPS
The following links provide information on external sources of support: https://www.gsn.newark.rutgers.edu/funding-opportunities-for-graduate-
A search engine for graduate funding opportunities: https://gradfund.rutgers.edu/
Most of these are for undergraduates, but there are some for graduate students. https://financialaid.rutgers.edu/types-of-aid/scholarships/outside-scholarships/
FINANCIAL NEED
New Jersey Tuition Aid Grant (TAG)
A state grant administered by the Higher Education Student Assistance Authority (HESAA). This grant is based on your financial need, the cost to attend the college, and the funds available for distribution. https://myrun.newark.rutgers.edu/grants
Educational Opportunity Fund (EOF)
New Jersey residents who are full-time students and who can demonstrate backgrounds of financial and academic hardship are eligible for EOF grants ranging from $200 to $2,650. Students who received EOF grants as undergraduates are presumed eligible if they fall below the maximum income parameters required for all recipients of this state grant. Graduate students who did not receive EOF grants as undergraduates, but feel that they come from backgrounds of financial hardship and wish to be considered, should write to the financial aid office for consideration. The grants are renewable for the duration of a student's degree work. The student must demonstrate continued eligibility and provide evidence of satisfactory academic progress. In addition, students must complete the FAFSA form to be considered. https://myrun.newark.rutgers.edu/grants