Graduation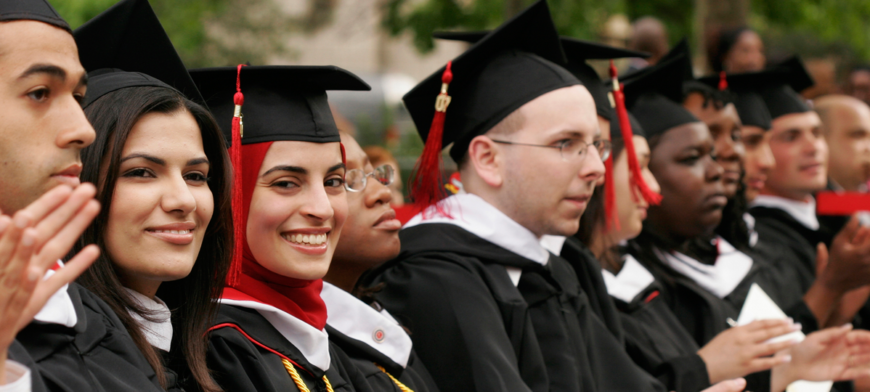 Minimum criteria for graduation. Successful completion of the following:
• A minimum of 120 degree credits
• The college's core curriculum
• The criminal justice major requirements
• A second concentration*
• The writing intensive requirement
• A minimum grade point average of 2.0
All candidates for graduation must complete a diploma application form online in order to be considered for graduation.
The deadline for applying is as follows:
| | | |
| --- | --- | --- |
| Graduation Date | Last term completed | Submit an online application by: |
| August | Summer | July 30th |
| January | Fall | October 15th |
| May | Spring | February 15th |
Only ONE Convocation Ceremony is held annually in May for ALL graduates (October, January and May).Unless the application is filed by the appropriate date, the degree is not conferred and graduation is delayed.
It is the responsibility of each student to ensure that all the graduation requirements of the college, including certification of the major, have been fully met well before the expected date of graduation. For a personal academic degree audit evaluation, please visit the degree navigator.
To participate in a commencement ceremony, a student must have successfully completed all degree requirements. Inquiries concerning graduation may be directed to The Office of Academic & Student Services located in The School of Criminal Justice.
Click here to Apply
August Graduating Students-Request to Walk: Special Note
August graduates are invited to walk and participate in the May commencement ceremony. Students who would like to walk and participate in the May commencement ceremony must register for all final classes in the Summer, apply for August graduation, and submit a permission request form.
Click here to access the permission request form. The deadline to submit a request to participate in the May 2022 commencement ceremony is April 29, 2022.
Please note: August graduates will not have their names printed in the commencement program, but they are welcome to participate and will have their names announced during the ceremony
.