Gale Iles
Associate Professor, Department of Criminal Justice, University of Tennessee-Chattanooga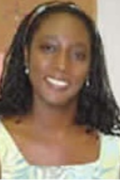 Bio
Dr. Gale Iles is an Associate Professor of Criminal Justice at the University of Tennessee-Chattanooga.  She joined the department in 2006 after earning her doctorate in Criminal Justice from the University of Nebraska-Omaha and a Master's degree in Criminal Justice from the University of Wisconsin-Milwaukee.  She received her undergraduate degree from the University of Washington-Seattle, where she double majored in Law & Society and Sociology and minored in Political Science.
Dr. Iles teaches both graduate and undergraduate courses on the American Courts, Criminological Theory, Minorities and the Criminal Justice System and Comparative Criminal Justice Systems. Her research interests lie in sentencing practices, particularly the identification and examination of unwarranted sentencing disparities, the effects of population shifts on prison rates, and the explanation of crime and deviant behavior. She has also done work in the area of cross-national crime and delinquency and has traveled extensively to over three-dozen countries throughout the Americas, Europe, Africa, Asia, Australia, and the Middle East.
In addition to her teaching and research agenda, she is actively involved in a number of community organizations including volunteering with the Tennesseans for Alternatives to the Death Penalty, a member of the Salvation Army Community Relations Board, a member of the Chattanooga Human Trafficking Awareness Taskforce, a faculty advisor and volunteer for the Big Brother Big Sister of Greater Chattanooga and as a flautist with the L'Abri Symphony Orchestra.