MA in Criminal Justice Admissions Information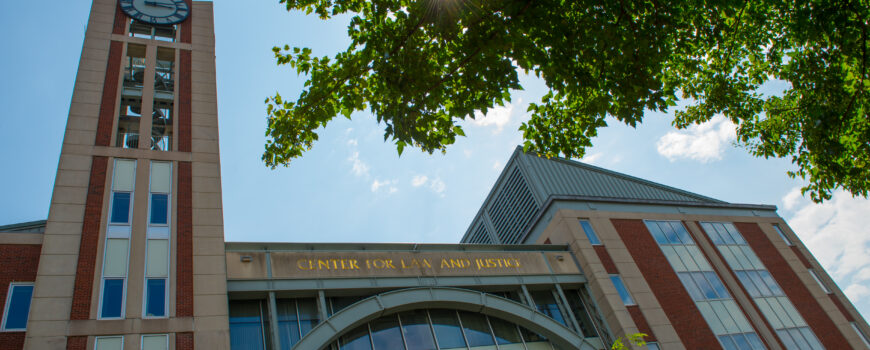 Admission Requirements
MA Program applicants need to submit the following:
Transcript showing the completion of a BA or BS degree. Applicants with a GPA under 3.0 will be considered on a case-by-case basis
Three letters of recommendation (academic reference preferred)
Personal statement
750-word essay on criminal justice issue or GRE results
Brief resume highlighting education and experience
TOEFL/IELTS/Duolingo score requirement for international students
Dual MA/MSW applicants should satisfy the above requirements, along with MSW requirements (see here). Dual JD/MA applicants should satisfy the above requirements along with the JD requirements (see here). Applicants to the Accelerated MA program should satisfy these requirements.
Application Deadline
The MA Program admits students in the Fall only. The priority decision deadline (first look) for applications is February 1. The regular deadline for applications is May 1 (March 1 for international students). Applications will also be considered on a rolling basis before and after these deadlines.
MA Requirements
Four Required Courses (12 Credits)
27:202:522 Research and Evaluation
27:202:523 Data Analysis and Management
27:202:525 Justice, Law and Policy
27:202:553 Master's Project Seminar
Six Electives (18 Credits)
We provide varied course offerings in relation, for example, to policing, corrections, courts, cybercrime, juvenile justice, research methodology and more (see Course Descriptions & Syllabi). We also allow students to combine courses to earn certificates. Certificates are currently offered in Mediation, Financial Crime, and Data Analysis and Statistics (see MA Certificates).