Student Awards, Publications & Grants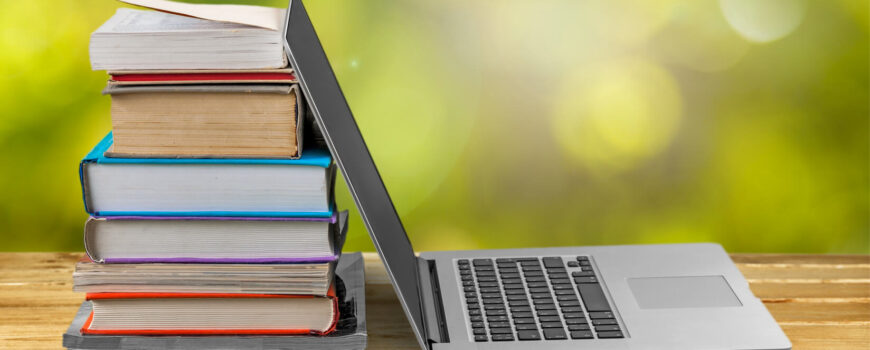 Awards
2022
Begum, Popy. Doctoral Summit Scholarship, Academy of Criminal Justice Sciences
Begum, Popy. Dean's Dissertation Fellowship, Rutgers University-Newark
Lewis, Raven. Doctoral Summit Scholarship, Academy of Criminal Justice Sciences
2021
Appleby, Ashley. Doctoral Summit Fellowship. The Academy of Criminal Justice Sciences
Begum, Popy. American Society of Criminology's Ruth Peterson Fellowship
Begum, Popy. Runner-Up Award, Three Minute Thesis Competition, Rutgers University-Newark
Begum, Popy. Student Travel Grant Award, Society for the Scientific Study of Religion
Begum, Popy. Exchange Student-Scholar, Advanced Summer Institute on Sexuality, Culture & Society, University of Amsterdam
Begum, Popy. PSC/CUNY Adjunct Professional Development Grant, John Jay College of Criminal Justice
Begum, Popy. Racial/Ethnic Minority Graduate Fellowship, Society for the Study of Social Problems
Begum, Popy. Mentoring Award (Student Nominated), John Jay College of Criminal Justice
Begum, Popy. Teaching Excellence Award (Student & Faculty Nominated), John Jay College of Criminal Justice
Begum, Popy. Ruth D. Peterson Fellowship for Racial and Ethnic Diversity, American Society of Criminology
Begum, Popy. Summer Sexuality Fellowship, California Institute of Integral Studies
Begum, Popy. Dean's Dissertation Fellowship, Rutgers University-Newark
Chillar, Vijay. PreDoctoral Leadership Development Academy Fellowship
Lewis, Raven. National Institute of Justice's Research Assistantship Program
2020
Appleby, Ashley. Open and Affordable Textbooks Award. Rutgers University Libraries
Appleby, Ashley. Association of Doctoral Programs in Criminology and Criminal Justice Graduate Student Scholarship
Chillar, Vijay. Newark Public Safety Collaborative: Data-Informed Community Engagement Award
Kaplun, Kateryna. Rutgers Newark LGBTQ+ Leadership Award
Lewis, Raven. Rutgers GSN Norman Samuels Fellowship
Neudecker, Christine. Sir James Lougheed Award of Distinction
Turchan, Brandon. Outstanding Student Paper Award, American Society of Criminology Division of Policing
2019
Appleby, Ashley. Graduate Student Scholarship. Journal of Research in Crime and Delinquency
Begum, Popy. Association of Doctoral Programs in Criminology and Criminal Justice Graduate Student Scholarship
Chukwuedo, Christopher. Academy of Criminal Justice Sciences Doctoral Summit Scholarship
Hashimi, Sadaf. Early Career Award, 11th Annual Illicit Networks conference; Academy of Criminal Justice Sciences Doctoral Summit Scholarship
^
Publications (journal articles & book chapters)
Forthcoming
Begum, Popy. New wine in old bottles: The changing face of arranged marriages in New York City. The Politics of Marriage and Gender: Global Issues in Local Contexts (ed. Peter Berta). Rutgers University Press.
Berryessa, C.M. and Balavender A. (Forthcoming 2021). The Value of Remorse as a "Therapeutic Tool" for Probation Officers in Sentencing. In M. Perlin & K. Frailing (Eds.), The Therapeutic Jurisprudence Implications of Judicial Decision-Making by Non-Judicial Officers. Philadelphia, PA: Temple University Press.
Clear, Todd R. & Chase Montagnet. Impact of incarceration on community public safety and public health. Public health behind bars (ed. R. Greifinger). Springer, New York, NY.
Rengifo, Andres F., Sofia G. Flores, and Ashley N. Jackson. From bright plots to blind spots. Mapping departures in case-review post bail reform in two New Jersey courts. Criminal Justice & Behavior.
2020
Avila, Lorena, Yael Siman, & Nancy Nicholls. Migration narratives of Holocaust survivors in Chile, Colombia, and Mexico. Lessons and Legacies XIV: The Holocaust in the Twenty-First Century; Relevance and Challenges in the Digital Age, (T. Cole and S. Gigliotti, eds.). Evanston: Northwestern University Press.
Baćak, Valerio, Katherine Bright, & Lauren Wilson. Gender-affirmative housing in jails and prisons. The Lancet Public Health, 5, e373–e373.
Bhardwaj, Ntasha & Robert Apel. Societal gender inequality and the gender gap in safety perceptions: Comparative evidence from the International Crime Victims Survey. European Journal of Criminology.
Braga, Anthony A., Rod K. Brunson, Philip J. Cook, Brandon Turchan, & Brian Wade. Underground gun markets and the flow of illegal guns into the Bronx and Brooklyn: A Mixed-Methods Analysis. Journal of Urban Health.
Braga, Anthony A., Brandon Turchan, David M. Hureau, & Andrew V. Papachristos. Hot spots policing and crime reduction: An update of an ongoing systematic review and meta-analysis. Journal of Experimental Criminology, 15, 289-311.
Bright, Katherine. Love, sex (dolls) and robots in the age of coronavirus. The Society Pages.
Caplan, Joel M., Leslie W. Kennedy, & Christine H. Neudecker. Cholera deaths in Soho, London, 1854: Risk Terrain Modeling for epidemiological investigations. Plos one, 15, e0230725.
Costa, Jordan. Jim Crow laws. Race, Crime, and Justice: An Encyclopedia of the American Mosaic. Santa Barbara, CA: ABC-CLIO.
Costa, Jordan & Anthony Azari. The impact of policy and law enforcement strategies on reducing gun violence in America. We Are Losing the War on Gun Violence in America, Why? (ed. Stephanie Bonne). New York: Springer Publishing.
Copes, Heith, Whitney Tchoula, W., & Jared Ragland. Ethically representing drug use: Photographs and ethnographic research with people who use methamphetamines. Journal of Qualitative Criminal Justice and Criminology, 8.
Curtis, Ric & Popy Begum. Drug dealers. Oxford Handbook of Ethnographies in Crime and Criminal Justice, (eds. Sandra Bucerius, Kevin Haggerty and Luca Berardi). Oxford University Press.
D'Souza, Amanda. An examination of order maintenance policing by business improvement districts. Journal of Contemporary Criminal Justice, 36, 70-85.
Fuchs, Marie-Christine & Lorena Avila. Towards an inter-American agenda to combat corruption with a human rights approach. Corrupção: Aspectos Sociológicos, Criminológicos E Jurídicos, (eds. D. D. R. Salgado, R. Pinheiro, and V. Aras). Salvador/BA: Jus Podivm.
Jacobsen, Shannon K., Jody Miller, & Ntasha Bhardwaj. Gender, racial threat and perceived risk in an urban university setting. Journal of Research in Crime and Delinquency.
Ostermann, Michael, Jordan Costa, & Bernadette Hohl. Back-end sentencing and opting out of the parole process: Two areas for further study in corrections and reentry research. DCS Handbook: Moving Corrections and Sentencing Forward: Building on the Record (ed. by Beth Huebner, Pam Lattimore, and Faye Taxman).
Ouellet, M., Hashimi, S., Gravel, J., Dabney, D. (forthcoming) The promise of a network approach for policing research. Justice Quarterly.
Piza, Eric L., Victoria A. Sytsma, Nathan T. Connealy, and Vijay F. Chillar. (2020). "Police Use of Force as a Transactional Event: A Video Systematic Social Observation and Panel Regression Analysis". Report submitted to the Charles Koch Foundation.
Pizarro, Jesenia M., Richard C. Sadler, Jason Goldstick, Brandon Turchan, Edmund F. McGarrell, & Marc A. Zimmerman. Community driven order maintenance: Crime prevention via a clean and green initiative in a legacy city. Urban Studies.
Rothman, Emily F., Sarah R. Preis, Katherine Bright, Jennifer Paruk, Megan Bair-Merritt, & Amy Farrell. A longitudinal evaluation of a survivor-mentor program for child survivors of sex trafficking in the United States. Child Abuse and Neglect, 100, 104083.
Schwarz, Christiane. Transitioning house: A "safe umbrella" from criminal stigmatization?" Journal of Offender Rehabilitation.
Stogner, John & Ihsan Al-Zouabi. "Unlocking" student success: Gamification tools and a solution to the PowerPoint puzzle. The Criminologist, 45, 34-5.
Turchan, Brandon. High profile police-involved shootings and officers' perceptions of legitimacy: Insights from a natural experiment. Journal of Experimental Criminology.
Wilson, Lauren & Rachel Borrato. Conservation, wildlife crime, and tough-on-crime policies: Lessons from the criminological literature. Biological Conservation, 251
2019
Begum, Popy & Mangai Natarajan. Honor-based violence: A review." International Crime and Justice (ed. Mangai Natarajan). Cambridge University Press.
Braga, Anthony A., Brandon Turchan, David M. Hureau, & Andrew V. Papachristos. Hot spots policing of small geographic areas effects on crime. Campbell Systematic Reviews, 15, e1046.
Braga, Anthony A., David L. Weisburd, & Brandon Turchan. Focused deterrence strategies effects on crime: A systematic review. Campbell Systematic Reviews, 15, e1051.
Brunson, Ron K. & Brian A. Wade. "Oh hell no, we don't talk to police": Insights on the lack of cooperation in police investigations of urban gun violence. Criminology & Public Policy
Costa, Jordan. Jim Crow laws. Race, Crime, and Justice: An Encyclopedia of the American Mosaic. Santa Barbara, CA: ABC-CLIO.
D'Souza, Amanda, Ron Weitzer, Rod K. Brunson. Federal investigations of police misconduct: A multi-city comparison. Crime, Law and Social Change, 71, 461-482.
Dunbar, Adam, Aaron Kupchik, Cresan Hughes & Raven Lewis. Fear of a black (and poor) school: Race, class, and school safety spending preferences. Race and Justice.
Farrell, Amy, Katherine Bright, Ieke DeVries, Rebecca Pfeffer, & Meredith Dank. Policing labor trafficking in the United States. Trends in Organized Crime
Ouellet, Marie, Sadaf Hashimi, Jason Gravel, & Andrew V. Papachristos. Network exposure and excessive use of force: Investigating the social transmission of police misconduct. Criminology & Public Policy, 1-30.
Ouellet, M., Hashimi, S. Criminal group dynamics and network methods. In Deflem, M. and Silva, D. (Ed.), Methods of Criminology and Criminal Justice Research (Sociology of Crime, Law, and Deviance, Vol 24). Bingley, UK: Emerald Publishing Limited. pp. 47-65.
Pezzella, Frank, S., Matthew D. Fetzer, & Tyler Keller. The dark figure of hate crime underreporting. American Behavioral Scientist.
Rengifo, Andres F., Lee Ann Slocum & Vijay F. Chillar. From impressions to intentions: Direct and indirect effects of police contact on willingness to report crimes to law enforcement. Journal of Research in Crime and Delinquency, 56, 412-450.
Rengifo, Andres F., Lorena Avila, Juan D. Gélvez , Lucia Ramírez, & Paula Mora. Judicial treatment and pre-trial detention in a sample of arraignment hearings in Bogotá and Cali. Cuadernos de Economia 38, 581-608.
Rothman, Emily F., Amy Farrell, Jennifer Paruk, Katherine Bright, Megan Bair-Merritt, & Sarah R. Preis. Evaluation of a multi-session group designed to prevent commercial sexual exploitation of minors: The "My Life My Choice" curriculum. Journal of Interpersonal Violence.
Terranova, Victoria A., Kyle Ward, Jessie Slepicka, & Anthony M. Azari. Perceptions of pretrial risk assessment: An examination across roles in carrying out the pretrial process. Criminal Justice Behavior
Wakefield, Sara, & Chase Montagnet. Parental criminal justice involvement. Handbook on Children of Incarcerated Parents: Research, Policy, and Practice (eds M. Eddy & J. Poehlmann). Springer International Publishing.
Wilson, Lauren & Ronald Clarke. Poaching of wild plants and animals. International and Transnational Crime and Justice: An Anthology (ed. Mangai Natarajan). New York: Cambridge University Press.
Wilson, Lauren, Candice Dorsey, & Donald Moore. Challenges and solutions: An analysis of community-reported needs of AZA managed populations. Zoo Biology, 38, 45-54.
Wilson, Lauren & Kurland, J. (2019). Opportunities for future criminological investigation: Determinants of primate endangerment and population trends. Quantitative Studies in Green and Conservation Criminology: The Measurement of Environmental Harm and Crime (eds. S.F. Pires & M. Lynch). London: Routledge.
^
External Grants
2020
Begum, Popy. Student Research Grant, Society for the Scientific Study of Religion; Feminist Criminology Graduate Research Scholarship Honorable Mention, American Society of Criminology; Constant H. Jacquet Research Award, Religious Research Association; Joseph H. Fichter Research Grant, Association for the Sociology of Religion.
Bhardwaj, Ntasha. Claire M. Renzetti Travel Grant, Division of Women and Crime, American Society of Criminology.
^