Dual Masters of Arts Degree in Social Work and Criminal Justice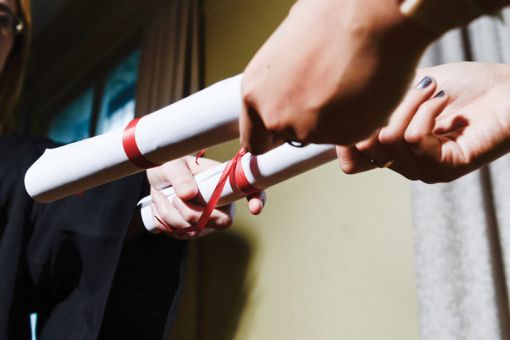 The Dual Masters Degree Program in Social Work (M.S.W) and Criminal Justice (M.A.) provides students with knowledge and skills to confidently address some of the most pressing issues of our times. The program's aim is to cultivate innovators, problem solvers, change agents, and advocates (or policymakers). It trains students to think outside of convention and to work beyond their comfort zones. These complementary fields of study build students' capacities to think deeply about the ethical and social implications inherent to the perspectives of both academic disciplines.
(View informational video here)
Students will have opportunities to develop expertise in criminal justice policy and research along with the study of clinical practice and human services. The social work curriculum emphasizes the systems and perspectives of populations and individuals, while coursework in criminal justice prepare students to think critically about empirical research, theories and crime prevention programming. Specific topic areas may include issues such as policing, courts, corrections, reentry, and juvenile justice.

Program graduates are prepared to advance social justice within criminal legal systems and inspire interdisciplinary innovation in the field. Learn more by viewing the curriculum at a glance here.
This dual degree program keeps with the School of Criminal Justice's and School of Social Work's emphasis on inter-professional education, interests in disparities within the criminal justice system, and over-incarceration. Graduates will be able to meet the needs of growing labor force opportunities for social workers within criminal justice settings, such as courts, prisons, non-profit organizations, and local and state governments. There is a high demand for credentialed and cross-trained professionals who can respond effectively to issues of crime and social justice. Your training in this program will help you become a leader in the field.

For more information, contact Jimmy Camacho, Assistant Dean of Graduate Programs and Graduate Enrollment Services, jimmyca@scj.rutgers.edu

Also, see the Rutgers School of Social Work
Admissions
Candidates applying to the dual-degree program must meet the independent admissions requirements of both schools. Admissions staff at each school will independently evaluate each application before coordinating next steps.

To apply: https://grad.admissions.rutgers.edu/GraduateProgram/Detail.aspx?code=19910R&degree=MSW.
Curriculum Structure and Degree Requirements
This is a two-year program with a total of 66 credits. In the MSW program, students will complete 45 credits of MSW coursework. In the MA in Criminal Justice program, students will complete 21 credits of MA coursework.
Location of Course Work
The Rutgers University School of Social Work is a New Brunswick-based school. However, it runs its full MSW program on the Newark and Camden campuses as well. The Rutgers University School of Criminal Justice is a Newark-based school. Many courses are offered online.
Advising
Students are assigned a primary advisor through their home school. In Year 1, this is in SSW. In Year 2, the home school will be SCJ. All academic advising issues and academic-related processes take place at the home school. Advisors at each school have contact information for their counterpart and communicate and coordinate as appropriate.