Dr. Leslie Kennedy
Education
Ph.D. (1975) University of Toronto; M.A. (1972) University of Western Ontario, Sociology; B.A. (1971) McGill University, Montreal, Sociology and Anthropology.
Areas of Specialization
Risk Assessment
Crime Mapping
Data Informed Community Engagement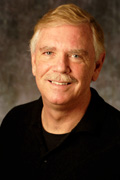 Bio
Leslie W. Kennedy (PhD University of Toronto) is currently University Professor at Rutgers University. He teaches graduate-level courses at the School of Criminal Justice (SCJ) at Rutgers. He was the Dean of SCJ from 1998 to 2007. Dr. Kennedy's current research in public security builds upon his previous work in event analysis, assessing the social contexts in which dangers in society are identified and deterred. He is the author or co-author of 20 books and over 70 research articles and chapters. He has published in major journals in criminology and criminal justice, including Criminology, Justice Quarterly, and Journal of Quantitative Criminology.
In his most recent research, he extends his interest in risk assessment, focusing on crime mapping and the development (with Joel Caplan) of risk terrain modeling (RTM) for use by public safety agencies in preventing crime. RTM is currently used around the world to help identify high risk locations and respond through problem solving designed to address local issues. The RTM research has been published in major criminology journals, has received awards from ACJS, the Rutgers Newark Chancellor's office, and the International
Association of Crime Analysts. This work has been recently extended to apply to innovations in data informed community engagement (DICE). This work has been implemented in the Newark Public Safety collaborative https://newarkcollaborative.org/, of which Dr Kennedy is a faculty advisor.
Websites
Recent & Key Publications
Caplan, J.M., Neudecker, C.H.*, Kennedy, L.W., Barnum, J.D. and Drawve, G. (2020). Tracking risk for crime throughout the day: An Examination of Jersey City robberies. Criminal Justice Review. December 2021.
https://journals.sagepub.com/doi/10.1177/0734016820981628
Caplan, J. M., Kennedy, L. W., & Neudecker, C. H. (2020). Cholera deaths in Soho, London, 1854: Risk Terrain Modeling for epidemiological investigations Plos one 15 (3)
https://journals.plos.org/plosone/article?id=10.1371/journal.pone.0230725
Kennedy, L. W., Caplan, J. M., & Piza, E. (2018). Risk-Based Policing:  Evidence-based crime prevention with big data and spatial analytics. Los Angeles: UC Press.
https://www.ucpress.edu/book/97805202,
Kennedy, L. W., Caplan, J. M., & Piza, E. (2011). Risk clusters, hotspots, and spatial intelligence: Risk terrain modeling as an algorithm for police resource allocation strategies" Journal of Quantitative Criminology, 27, 339–362.
https://www.researchgate.net/publication/226431177
Van Brunschot, E. & Kennedy, L.W. (2008).  Risk Balance and Security. Thousand Oaks, CA: Sage Publications.
http://sk.sagepub.com/books/risk-balance-and-security
Kennedy, L.W., & Forde, D. (1990). Routine activities and crime:  An analysis of victimization in Canada.  Criminology, 28, 101-15.
https://onlinelibrary.wiley.com/doi/abs/10.1111/j.1745-9125.1990.tb01321.x