Dr. Leslie Kennedy
University Professor
Education
Ph.D. (1975) University of Toronto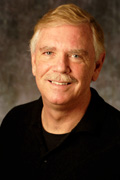 Bio
Leslie W. Kennedy (PhD University of Toronto) is currently University Professor at Rutgers University. He teaches graduate-level courses at the School of Criminal Justice (SCJ) and is a core faculty member in the Division of Global Affairs at Rutgers. He was the Dean of SCJ from 1998 to 2007. Dr. Kennedy's current research in public security builds upon his previous work in event analysis, assessing the social contexts in which dangers in society are identified and deterred. He is the author or co-author of 20 books and over 70 research articles and chapters. He has published in major journals in criminology and criminal justice, including Criminology, Justice Quarterly, and Journal of Quantitative Criminology.
In pursuing an interest in how risk influences the way the public and agencies manage hazards at the local and global level, he has recently published 6 books. With Erin E. Gibbs Van Brunschot, Risk Balance and Security (Sage, 2009), he examines how risk is assessed by agencies faced with major hazards including crime, terrorism, environmental disaster and disease. He has extended this work (with Ed McGarrell) to examine risk governance, particularly in the context of the globalization of these hazards, culminating in an edited book, Crime and Terrorism Risk, (Routledge 2011). In addition, (with Van Brunschot) he co-authored the book, The Risk in Crime (Rowman and Littlefield, 2009), that explores the use of risk in criminological theory and research. With Jean McGloin and Chris Sullivan, he has produced a reader, "When Crime Appears", (Routledge, 2011) that looks at the role that emergence plays in influencing crime risk. With Cynthia Lum, he published Evidence Based Counterterrorism Policy, (Springer, 2011), a book that looks at how terrorism research can be improved through the use of evidence based research. His most recent book is entitled Translational Criminology and Counter-terrorism: Global Threats and Local Responses (Springer, 2014) co-authored with Alexis Kennedy and Yasemin Yrvin-Erikson.
In his most recent research, he extends his interest in risk assessment, focusing on crime mapping and the development (with Joel Caplan) of risk terrain modeling (RTM) for use by police in preventing crime. RTM is currently adopted by scores of police agencies around the world to help them forecast crime occurrences and respond through problem solving designed to address local issues. With Joel Caplan and Eric Piza, he is involved in two major federally funded research projects implementing and evaluating RTM practice in 7 different cities in the US. The RTM research has been published in major criminology journals, has received awards from ACJS, the Rutgers Newark Chancellor's office, and the International Association of Crime Analysts.