Dr. Nichole Sachs Swiderski
Assistant Professor, Department of Criminology & Criminal Justice, Fairleigh Dickinson University (Metro Campus)
Contact Info
Fairleigh Dickinson University
Metropolitan Campus
1000 River Road
Mailstop: T-RA2-01
Teaneck, NJ 07666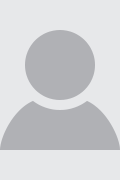 Bio
Dr. Nicole Swiderski (Sachs) joined the department in 2018. Nicole obtained BAs in Crime, Law, & Justice and Psychology from The Pennsylvania State University, an MA in Criminal Justice from Rutgers University, and her Ph.D. in Criminal Justice from Rutgers University. While completing her Master's degree, Nicole served as an Investigator for the State of New Jersey Office of the Public Defender – Law Guardian division. She currently serves as a Board Member, Registered Agent, and Treasurer of The L.I.N.D.A. Organization, a non-profit organization assisting women (and their children) returning to their communities from prison, escaping a domestic violence situation, and/or struggling with homelessness and/or mental health and/or substance abuse issues.
Nicole's primary research examines victims and offenders at the intersection of criminal justice and psychology. Specifically, she is interested in the cognitive consequences of violent victimization, or how individuals identify with groups post-victimization. Nicole's current projects examine the relationship between victim identity and mental health, and the relation between violent TV shows/news and one's victim identity. Nicole is also working on a co-authored book on media and crime and has several manuscripts in preparation examining the relation between sports and domestic violence.
Nicole has several years' experience conducting program evaluations. Most recently, she acted as Project Manager for a research project evaluating Second Chance Act Reentry Programs for ex-offenders released back into their communities.
Nicole is a Faculty Fellow in FDU's Honors Academy and serves as faculty advisor to the Pi Alpha Kappa Chapter of Alpha Phi Sigma, the Criminal Justice Honor Society.